Office of the Registrar
Effective Nov. 30th through January 15th the Registrar's Office will be working remotely. We will return to the office on Tuesday, January 19th.
Please email your questions to:
registrar@manhattan.edu 
Or contact one of our staff:
Office Manager: mary.otoole@manhattan.edu
Assistant Registrar for Scheduling: annielaurie.mckenney@manhattan.edu
Registrar Operations Specialist: Tbrady01@manhattan.edu
Registrar Assistant: snoonan02@manhattan.edu
Registrar: ctonche01@manhattan.edu
Associate Registrar: carla.fraser@manhattan.edu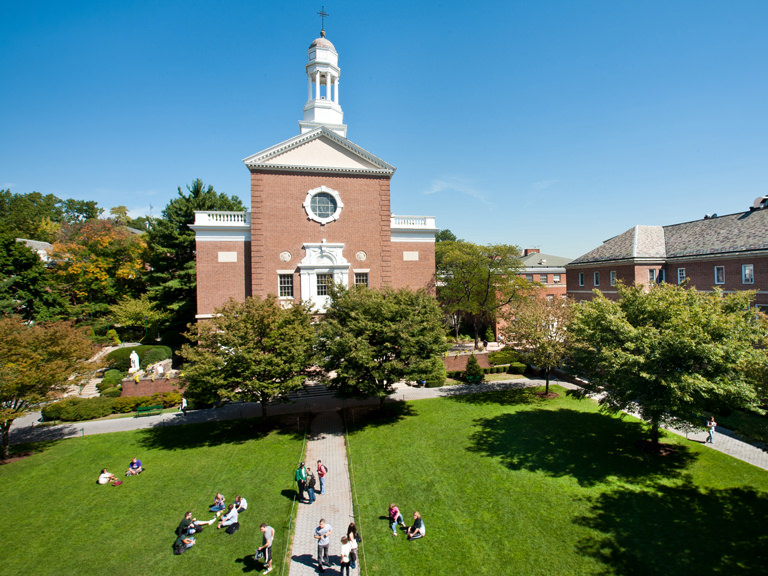 The Registrar's Office is dedicated to helping students achieve academic success. We actively participate in the development and educational learning experience of our students by providing a wide range of services related to registration and student records.
Review the official College Catalog for program information.

See more information about our new learning descriptions, and technical requirements: 
Remote/Online/IN- Person Course Information
 The Registrar's office continues to support students, faculty, and alumni at a time when the COVID-19 situation has brought many challenges. Please be patient if business requests take a little longer than usual to address. We will make every effort to communicate in a timely manner if we anticipate any delays.
Spring 2021 Registration Updates
To better address the differences between in-person and remote classes, there will be some changes for Spring 2021 registration. The changes outlined here are intended to give chairs as much flexibility to efficiently manage their course enrollments next spring. An important goal continues to be to provide a more predictable and stable schedule for students who are seeking in-person courses as they register. We continue to encourage all students and faculty members who are able and willing to return to campus in the spring term, with a special focus on increasing residential participation.
Spring 2021 "in-person" classes
Almost all Spring 2021 courses taught "on campus" are cross-listed with a parallel "remote" version of the courses; this is an ongoing manual process that will be finished before the start of registration
Spring 2021 courses will use the same scheduling grid like the one used in Fall 2020 to allow extra time between classes in response to COVID-19.
"Remote" students should be encouraged to sign up for courses that are "remote-only" whenever possible
"In-person" students should be instructed to register for the "in-person" section of a course and "remote" students should be instructed to register for the "remote" section of a course
All "remote-only" classes will have "Remote Learning" listed under the Attribute column in Self Service
Additionally, all "remote" sections that are cross-listed will have an "R" added to the section number of a course to help distinguish "remote" sections. For example Section 01 and 01R
Course caps are not increased by the cross-listing of courses; the cap already factors in the combined enrollment of both courses
When the combined enrollment reaches the course cap, students will not be able to register for either of the cross-listed courses, even if additional capacity is indicated in one of the cross-listed sections
Please note that students will still see available seats on Self Service once the overall cap is reached because the cap covers the combined enrollment; it is VERY important not to override a course cap restriction despite the "illusion" that seats are open and to explain this to students if needed
If you register a student into a section that appears to have open seats but has already reached the course cap, you will exceed the course cap that was given to the Registrar's Office by the chairs; please be careful to observe the combined caps when over-riding course cap restrictions.
Students will have the option of going on a Waitlist for a course section once that course sections or entire course has reached capacity (more on this to follow)
In order for the Waitlist feature to work properly, course caps cannot be changed from November 2nd until the Waitlist period is over (Friday, November 20th); after that date, chairs can adjust cap numbers as needed
Course and section cap adjustments can be made during the initial registration period through November 1st and then after November 20th to finalize any requests as the semester approaches
Spring 2021 "Remote-only" classes
Faculty who have received HR approval to teach remotely will have only one section of their courses listed (no cross-listing)
All "remote-only" classes will have "Remote Learning" listed under the Attribute column in Self Service
Unlike cross-listed "remote" classes, these courses will not have an "R" added to the section number; this will help identify non-cross-listed courses
Students will have the option of going on a Waitlist for a course once a course has reached capacity (more on this below)
Waitlisting for Spring 2021 classes
Between November 2nd and November 20th, students who want to register for a class that is full have the option to Waitlist for a course.
Waitlisting has been used before in recent years at Manhattan College but was not used widely until this registration period
Detailed instructions on how to do this as well as FAQs can be found on the Registrar's webpage:
Waitlisting
After November 20th, waitlisting will be turned off and students will need to go through the usual process to get into a closed course
A list of students that were on a waitlist will be sent to all chairs for their Department
Course caps will NOT be adjusted during the waitlist period to ensure that the process functions properly
If students choose to put themselves on a class waitlist, they will NOT have the ability to register for another section of the course while they wait to see if they will be selected off the waitlist; this helps prevent a student from taking up a seat in one section while waiting for another seat to possibly open in a closed section
Departments are encouraged to utilize the waitlist feature to avoid confusion among students since the waitlist feature will be communicated to the student body at large
There can be NO overrides to get into a closed course until after November 20th; advisors/chairs need to follow this deadline to ensure fairness to students who are on a waitlist
Overrides can still be performed for courses requiring "Special Approval" or courses with any other restrictions
Thank you for your continued support and if you have any questions, please email registrar@manhattan.edu
FALL 2020 WITHDRAWAL FROM COURSE INFORMATION AND DEADLINE
Alternate Grade Policy
Please review the Alternate Grade policy.
This will be in effect for Spring 2020 and Summer 2020 final grades.
The deadline for the Summer 2 Alternate Grade Request is September 30, 2020.
We may be adding more classes to the summer schedule, so please check the course schedule periodically for updates.
Please email registrar@manhattan.edu if you have any questions.
We look forward to welcoming students back on campus in the Fall.
Services Include:
Add/drop classes
Change of address and personal information
Diplomas, honors, and certificates
Online Course Catalog
Registration: fall, spring, summer, and intersessions
News & Updates
Are you a senior?
All graduating students must submit a graduation application through Self Service.
Graduation Application Deadlines
February 15, 2020 deadline - for May 2020 Commencement
August 1, 2020 deadline - for September 1, 2020 graduation
November 1, 2020 deadline - for December 23, 2020 graduation
January 15, 2021 deadline - for February 1, 2021 graduation
February 15, 2021 deadline - for May 2021 Commencement
How to submit an application to graduate. 

---
---
What's New?
Students can now submit In-School Deferment forms directly to the National Student Clearinghouse by faxing the form to 703-733-4180.

Registration for Spring 2020 starts on November 1st. See more information about registration.
---